As you consider the Furniture that fits your home
Take Advantage of Special Financing
We offer two options that enable you to buy the furniture you love now and pay for it over time.
Simply select "Apply Now" under Wells Fargo or Kornerstone Credit to get started.
WELLS FARGO
With the Furniture of Dalton credit card*, issued with approved credit by Wells Fargo, you can get your furniture today and pay over time. Please review the following information to help you decide if applying with Wells Fargo Bank, N. A. is the right option for you.
For payment and general inquiries call:
1-800-459-8451
Current offer: 0% APR for 12 Months* from – December 1 – December 31, 2023
No minimum purchase required
Clearance and closeout purchases can be included
Applying with Wells Fargo Bank, N.A. will require a credit check
Extended financing promotions can't be combined with any other discounts
Equal monthly payments are required (See cashier when done applying whether approved or declined)
You may apply online but must complete any purchases In-Store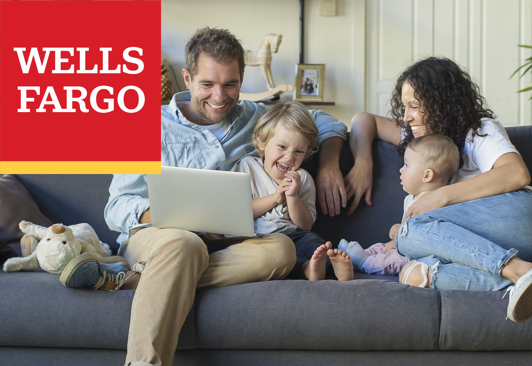 *The Furniture of Dalton credit card is issued by Wells Fargo Bank, N.A., an Equal Housing Lender. Special terms for 1 years (12 months) apply to qualifying purchases charged with approved credit. The special terms APR will continue to apply until all qualifying purchases are paid in full. The monthly payment for this purchase will be the amount that will pay for the purchase in full in equal payments during the promotional (special terms) period. The APR for Purchases will apply to certain fees such as a late payment fee or if you use the card for other transactions. For new accounts, the APR for Purchases is 28.99%. If you are charged interest in any billing cycle, the minimum interest charge will be $1.00. This information is accurate as of 12/01/2023 and is subject to change. For current information, call us at 1-800-431-5921. Offers expires 12/31/2023.
Kornerstone Credit
Kornerstone Credit offers no credit check options and finance approval for up to $5,000. Please review the following information to help you decide if applying with Kornerstone Credit is the right option for you.
Minimum purchase of $499 required
No credit needed for approvals, but Kornerstone does report payments to the credit bureau each month
Must have routing / checking account number that has been open for at least 90 days
Monthly income of $1,000 or more
At job for at least 90 days
All contracts are automatically set up for 12 months with financing fees included - a secondary buyout option is available for 90 days*

*In CA, a 3-month buyout option

If you choose a 90-day buyout option, the customer (you) will have to call Kornerstone Credit once you have picked up your furniture or received delivery to switch over to the 90-day option - a $10 early buyout fee will then be added to the contract
No changes can be made to the contracts once the furniture has been delivered or picked up - if you don't use the full amount approved, the difference will be voided.
You can exchange or return furniture for store credit only within 5 days- if the amount of an exchange is higher you will have to pay the difference out-of-pocket (if less then it must stay a store credit)
For payment and general inquiries call:
1-833-222-2112
We are happy to process your financing application in-store.