5 Things to Know When Buying a New Mattress
Are you in need of a new mattress? Learn how to pick the right mattress for you with advice from the experts at Furniture of Dalton
We all know how important a good night's rest is, but have you found yourself tossing and turning all night, unable to get the deep, restorative sleep you long for? You may want to consider getting a new mattress as a poor quality mattress can cause strain on your back, leading to multiple night wakings. A mattress is an important purchase as it is often a significant investment and nighttime sleep quality affects your entire day. At Furniture of Dalton, we have a wonderful tool in-store called Bed Match that looks at your physical data to help determine what kind of mattress will best suit your needs. Check out the video below to learn more about Furniture of Dalton's Mattress Selection. As you begin searching for the best mattress, here are our simple tips to consider.
Shop a wide range of our mattresses online that can be picked up at the store or delivered within a 75 miles radius of our location!
1. What Size Mattress Do You Need?
When determining budget and preferences, be sure to consider what size mattress you need. If you are downsizing, there are considerable savings in a queen or full size mattress compared to a king-size mattress. If you need an upgrade from a twin to a queen-size mattress or a queen to a king-size mattress, know this beforehand and set your budget accordingly. If downsizing or upgrading, you may also need to look into purchasing a new bed frame to accommodate the larger or smaller size mattress.
2. Different Types of Mattresses.
There are 3 common types of mattresses: innerspring, memory foam, and a hybrid of the two.
Innerspring mattresses are the most common type of mattress, and they are typically the most inexpensive. They provide good support and come in a variety of firmness levels. On the downside, they aren't very durable.
Memory foam mattresses are great for cushioning aching joints and muscles, but they come at a more expensive price. They can also be hot, but there are options for cooling mattresses if you tend to get overheated at night.
A hybrid mattress combines innerspring with memory foam. This is beneficial because you get the support of an innerspring mattress with the cushioning of memory foam. There are several types of hybrid mattresses available with varying levels of support and price ranges.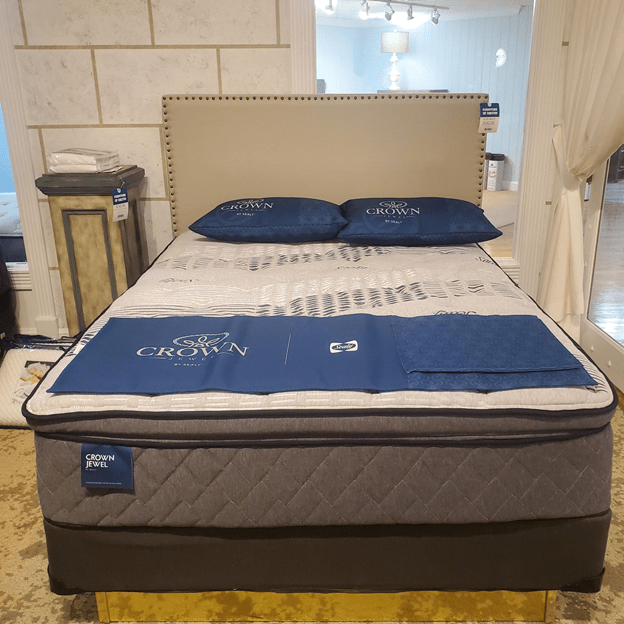 3. Mattress Firmness Explained
Firmness is one of the most important factors to consider when purchasing a mattress. The firmness that is right for you will come down to preference, but here are a few general guidelines when it comes to mattress firmness.
Soft Mattress - A softer mattress is typically well suited for lighter-weight individuals and side sleepers because it conforms to your body.
Medium Firm Mattress - Medium-firm mattresses are the preferred mattress option on the market because they appeal to a wide range of individuals. In fact, about 80% of people prefer this level of firmness, and this is where most mattresses fall in firmness. There are varying degrees of firmness within the medium category, with a softer medium and more firm options. This level of firmness accommodates a variety of sleeping positions.
Firm Mattress - This firmness has little sinkage and conforming. This type of mattress is typically preferred by back and stomach sleepers and heavier individuals who like a firm surface to sleep on.
4. Try the Mattress in Person.
In a world where you can buy almost everything online, we recommend going into the store to test your mattress in person before buying. A mattress is truly a personal purchase and what works for someone else, may not work best for you. At Furniture of Dalton, we have several mattresses available in our Mattress Gallery for you to lay on and test out. We recommend you lay on it for a few minutes and truly simulate the experience of how you would lay on the bed in your home. We also have an incredible sales staff that can hear your unique sleeping habits and help guide you in the right direction.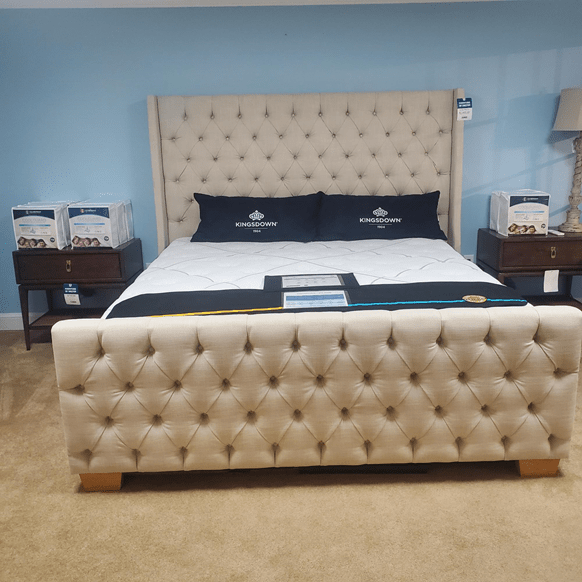 5. Budget for a New Mattress
It is always important to consider your budget before making a big purchase, and buying a mattress is no exception. This will also help narrow down your selection so that you are less overwhelmed. If you are working with a smaller budget, we have wonderful options including Sierra Sleep by Ashley. If you want to invest in a quality mattress, be sure to communicate your top priorities like memory foam, adjustable bases, or cooling features so that you know what to expect. You can also start your mattress search by letting a salesperson know your budget so that they can show you options to try out within your pricing range.
At Furniture of Dalton, we would love to walk you through the mattress selection process. We know how important it is to get quality sleep and we firmly believe the right mattress can make all the difference! You can visit our mattress gallery that is complete with brands from Tempur Pedic, Stearns & Foster, Sealy, Kingsdown, Sierra Sleep by Ashley and more! We can help you with all sleep preferences and budgets. Plus, we have one of the largest selections of in-stock mattresses in the area so you can take the perfect mattress home the same day.
You can also shop a wide range of our mattresses online that can be picked up at the store or delivered within a 75 miles radius of our location.