5 Tips for Refreshing Your Home After the Holidays
Once the hustle and bustle of the holiday season is over and it's time to put away the holiday decorations, there is no better time to refresh your home! Furniture of Dalton is sharing 5 easy ways to refresh your home after the holidays from cleaning hacks to how to make a big impact without making a big dent in your wallet and ways to declutter and update your decor.
The roast beef has been eaten, the presents opened, and the eggnog is all gone. The question now is: how do you refresh your home after the holidays? As the holidays come to a close and we get ready to enter into the new year, we all have the task of putting away the holiday decorations and getting the house back in order for the year ahead. What better time to do a little post-holiday refresh to enter the new year with a clean slate? Here are 5 tips for refreshing your home after the holidays from cleaning hacks to how to make a big impact without making a big dent in your wallet and ways to declutter and update your decor.
1.Undeck the Halls
You trimmed the tree and covered the house with hues of red and green. Now it's time to put away the holiday decorations and bring in a fresh new color palette. Store your tree in a tree storage bag for quick and easy storage and place ornaments in a tiered ornament box. Wrap lights around a cardboard box or an old coffee can to avoid tangling. Place wrapping paper in a cloth storage bin and use clear containers labeled by room to make it easy to organize and find items next year.
2.Make a Clean Sweep
While you are putting away decorations, donate or discard items that may be broken or no longer used. Wipe down hutches, entertainment centers, fireplaces, and TVs. Sweep and mop the floors to remove debris from the Christmas tree and dirt and mud that has been tracked inside. Also vacuum any welcome mats or rugs at entryways to prep them for the remaining winter months ahead. Strip down guest bedrooms and wash linens after holiday guests. If your bed sheets or towels are looking a little worn out, now is a good time to replace them.
3.Bring in a Calm Winter Palette
After all of the red and green, it is a breath of fresh air to get back to the simplicity of light and bright which is perfect for winter decor. Shades of grey, blues, and white are great colors to help your home feel bigger and cleaner. Open up curtains and blinds to let in natural light which is proven to improve your mood and productivity especially during the winter months when it gets darker earlier. Add in neutral throw pillows and blankets for easy decor swaps.
4.Add in One New Piece
As you refresh your home, you don't have to break the bank to make a big impact. Choose one new item that you have either been eying for awhile like a new sectional or buffet or something that catches your eye and brings you joy like a new piece of artwork or accessory. It doesn't matter what the price tag is, just look for something that when you walk by it, it will bring you joy.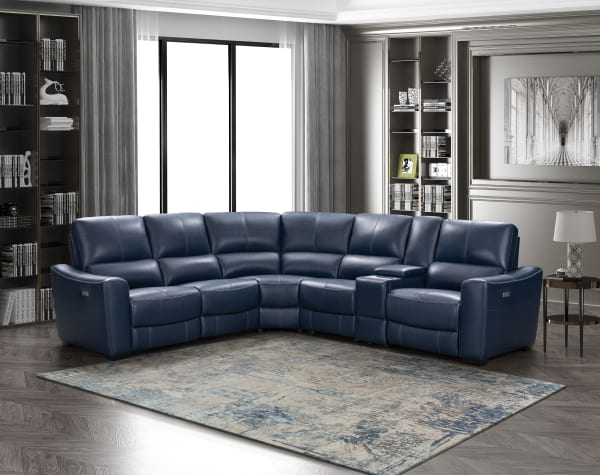 5.Add Greenery Inside
While you may be over the Christmas tree after the holidays, adding greenery into your home can actually boost your mood during the winter months. Consider a multi-purpose aloe plant or a low-maintenance Peperomia Watermelon. These are both easy to care for and they add a bit of nature indoors when it may be too cold to get outside. You can even save a few branches from your Christmas tree and repurpose them as an arrangement with berries and pinecones.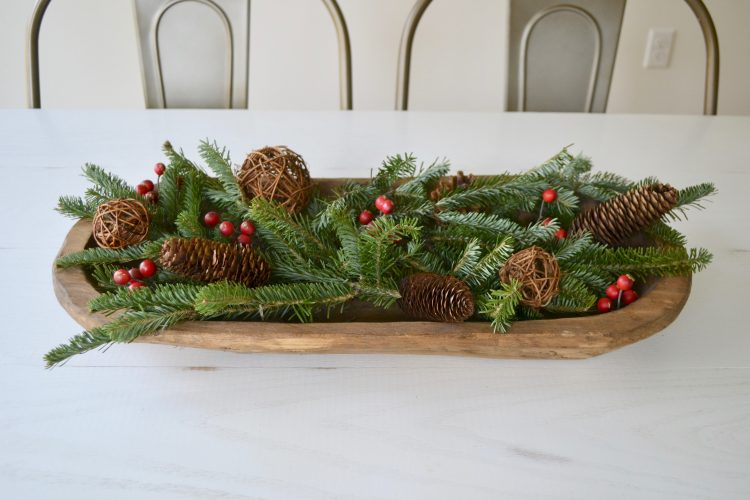 Refreshing your home after the holidays doesn't have to be complicated. Putting away the holiday decorations, doing a quick clean up, and adding in a few bright pieces can help you make your home a fresh and inviting place to welcome the new year and all of the adventures that it holds. Furniture of Dalton would love to help you find the perfect new piece for your home. Visit our showroom Monday-Saturday from 9 AM - 6 PM or schedule an appointment for an in-person or visual design consultation.