5 Essential Entertaining Pieces
Are you hosting for the holidays this year? Whether you are a pro at hosting or this is your first year entertaining your family and friends, we have rounded up 5 essential entertaining pieces that will help ensure you have everything you need for a successful soiree! From a buffet or sideboard for a handy drink station to the perfect dining room table for gathering around, these entertaining essentials are practical and perfect for turning your home into the premier entertaining destination.
Schedule an Appointment with a Design Expert Today!
Table of Contents:
Dining Room Table
Serving Tray
Rug
Sideboard or Buffet
Comfy Seating: Sofa or Sectional
Dining Room Table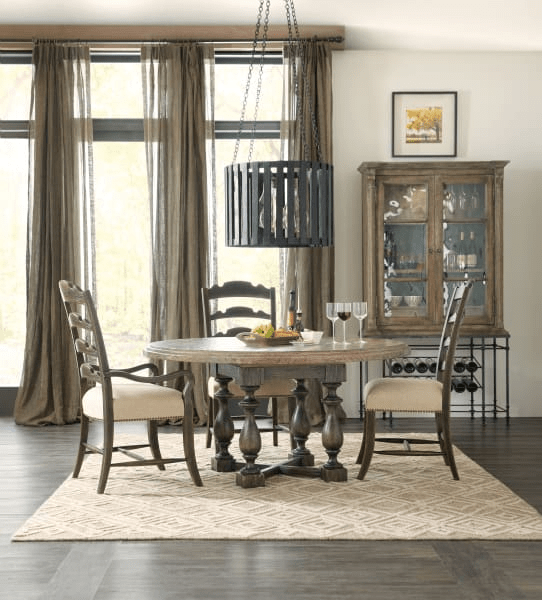 A dining room table is a must for hosting and entertaining! It is the place where guests can gather and share a meal as well as the centerpiece of your dining room decor. Choosing a dining table that fits your space well and allows for good flow will make hosting and entertaining a breeze! Invest in a dining room table that will accommodate the maximum number of people you plan to host at a given time. If you are running out of space as your friends and family grow, consider a dining room table with a leaf that you can extend for holiday gatherings. This dining room table from Hooker Furniture is stunning and perfect for entertaining because it can accommodate a large number of people, but the round design allows it to fit comfortably in small and large dining rooms. The 60" weathered wooden top is natural and timeless, so it can stand up to all of the fun (and occasional messes) your guests throw at it.
Serving Tray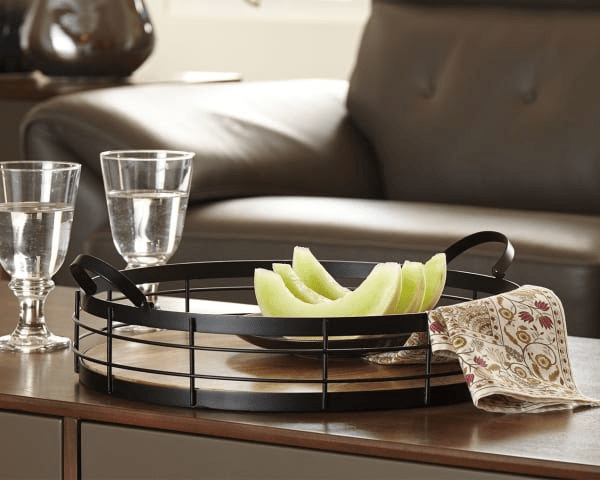 Another essential entertaining piece is a serving tray. Serving trays make for a great entertaining piece because they serve the dual purpose of a fabulous decor item and a functional place to offer guests hors d'oeuvres, desserts, or drinks. If you prefer not to put food or drinks on your serving tray, they can also house books, candles, and other decorative items.
Rug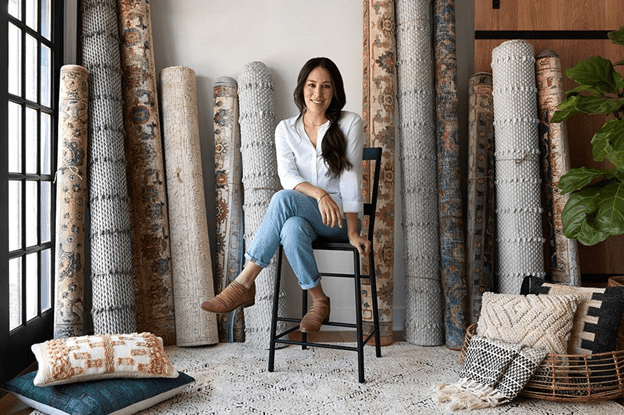 A rug can transform a space design-wise and provides practical benefits like comfort underfoot, noise reduction, and protection for the flooring underneath. We love rugs for entertaining because they add a touch of comfort and style while also acting as a barrier from spills and messes. In the dining room, a rug anchors the dining room table while also disguising any accidental spills or crumbs. Rugs in the entryway allow guests a spot to wipe their feet and remove abrasive materials like snow, leaves, and dirt. Furniture of Dalton has the largest selection of in-stock rugs in the area, including beautiful patterns from Magnolia Home.
Sideboard or Buffet
Sideboards and buffets are on our entertaining essentials list because they make a great spot to house food, drinks, and festive decor. These furniture pieces are usually located in or near the dining room so they are easily accessible for guests to grab finger foods or cocktails. While bar carts are trendy and fun, a buffet or sideboard provides a sophisticated and stylish bar area that can house many more drink options! They are also a great area to sprinkle in seasonal decor.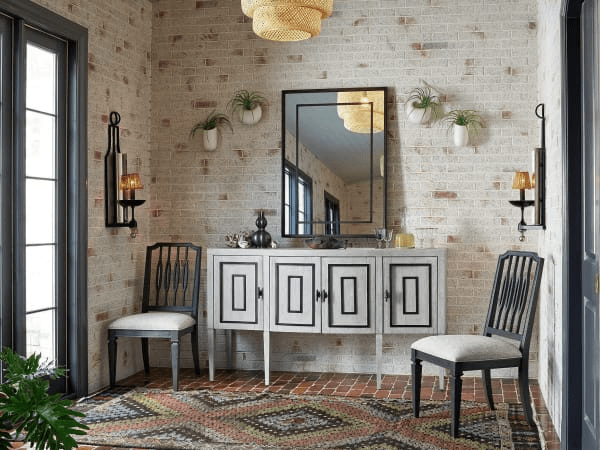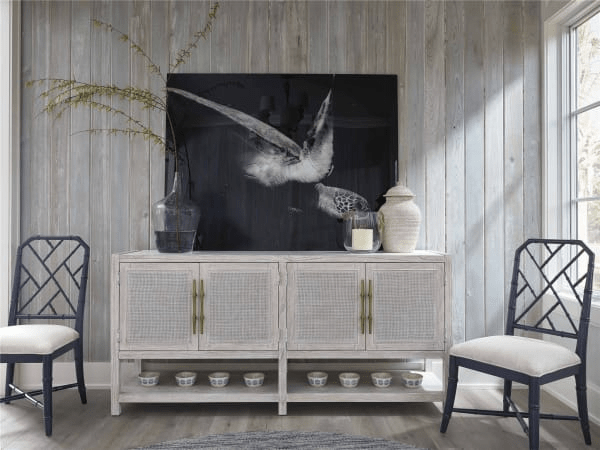 Comfy Seating:
Every host needs a great space for guests to sit and mingle that is comfortable and inviting for those after dinner cocktails or coffees. After a fun evening of laughter and celebration, a cozy sofa or sectional is the perfect place for guests to wind down and have more intimate conversations. A sleeper sofa or sectional is a great investment because it also serves as a place for overnight guests to sleep whether you are limited with a guest room or want an option that serves a dual purpose.
We hope these 5 Entertaining Essentials help you host many fun gatherings with ease! Be sure to check out our Pinterest Board to see more fun Thanksgiving Dining Room Ideas. What are some of your favorite entertaining pieces? Let us know in the comments and be sure to visit us in store and online to shop our incredible selection of dining room furniture, bedroom furniture, living room furniture, and more!