Rug Trends To Inspire Your Next Decorating Project
As we prepare to transition into fall, there is no better time to refresh the space in your home that you have been dreaming of updating! Whether that is your living room, foyer, bedroom or dining room, adding or replacing a rug is a great way to add a touch of on-trend style and color, and bring your space together. We have rounded up several rug trends to inspire your next decorating project!
Natural Material Rugs: The use of natural materials like jute, sisal, wool, and silk is a hot trend for good reason. These natural fibers are eco-friendly and incredibly durable. They also add the perfect natural element to a space and balance out bolder choices in accent pieces.
Rug Layering: Layering rugs is a trend that is here to stay! This popular design technique calls for layering different sized or shaped rugs on top of one another to add dimension and texture to a space. You can go more conservative and layer a bold pattern on top of a more natural base or combine two bolder patterns together to create a completely unique look.
Fun patterns: From more traditional borders and florals to geometric shapes, rug design trends have varied for years. Oriental rugs are a fun combination of traditional and modern, with timeless design and color mixed with trendy shapes and accent colors. The Magnolia Home by Joanna Gaines rug below is a great example of incorporating fun patterns and colors in your rug choice that complement the wood accents and leather beautifully.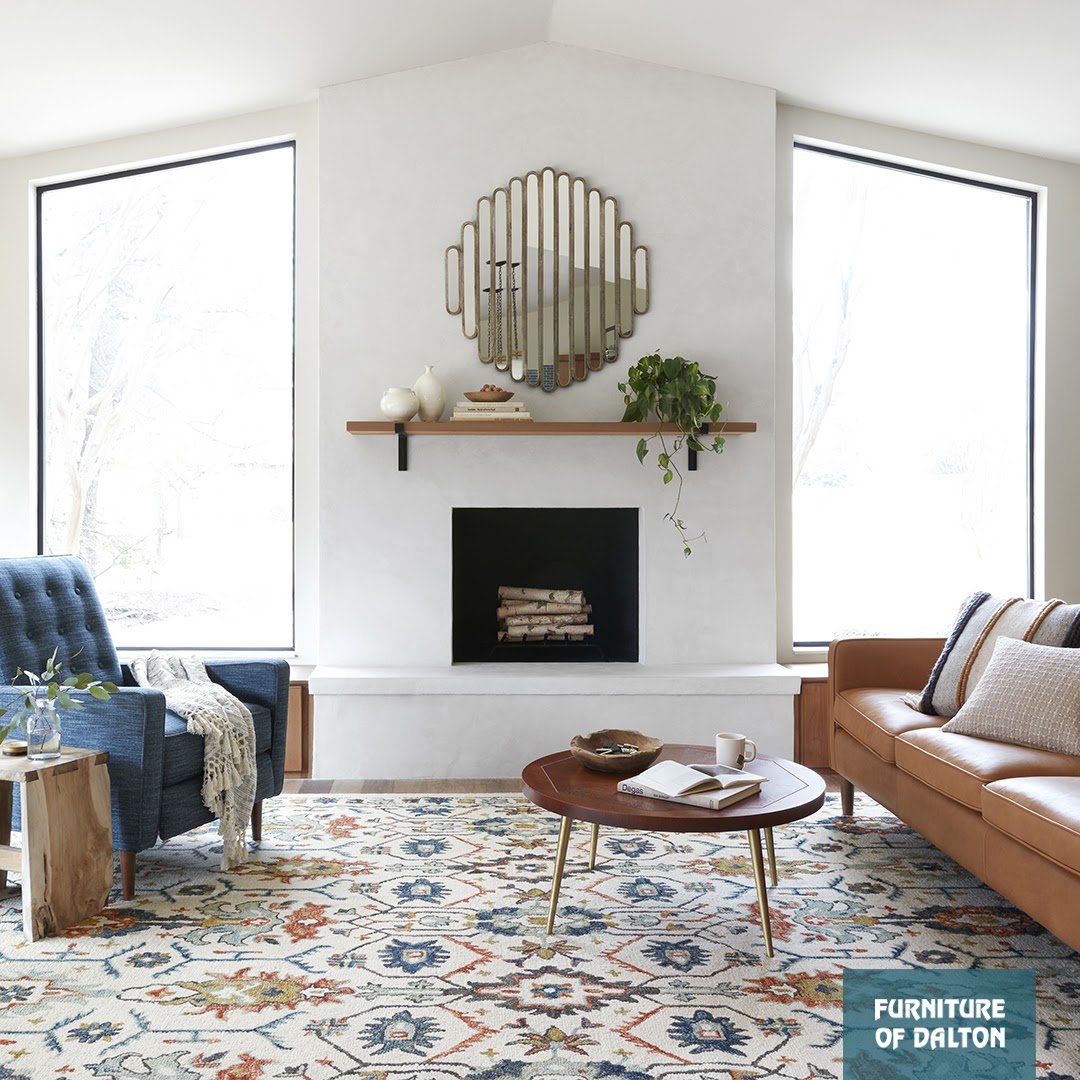 Neutral Hues: Bold colors and patterns from years past are giving way to more earth-tones with minimalistic design and texture. This allows for fun accent pieces like chairs and wall decor to shine on a more neutral canvas.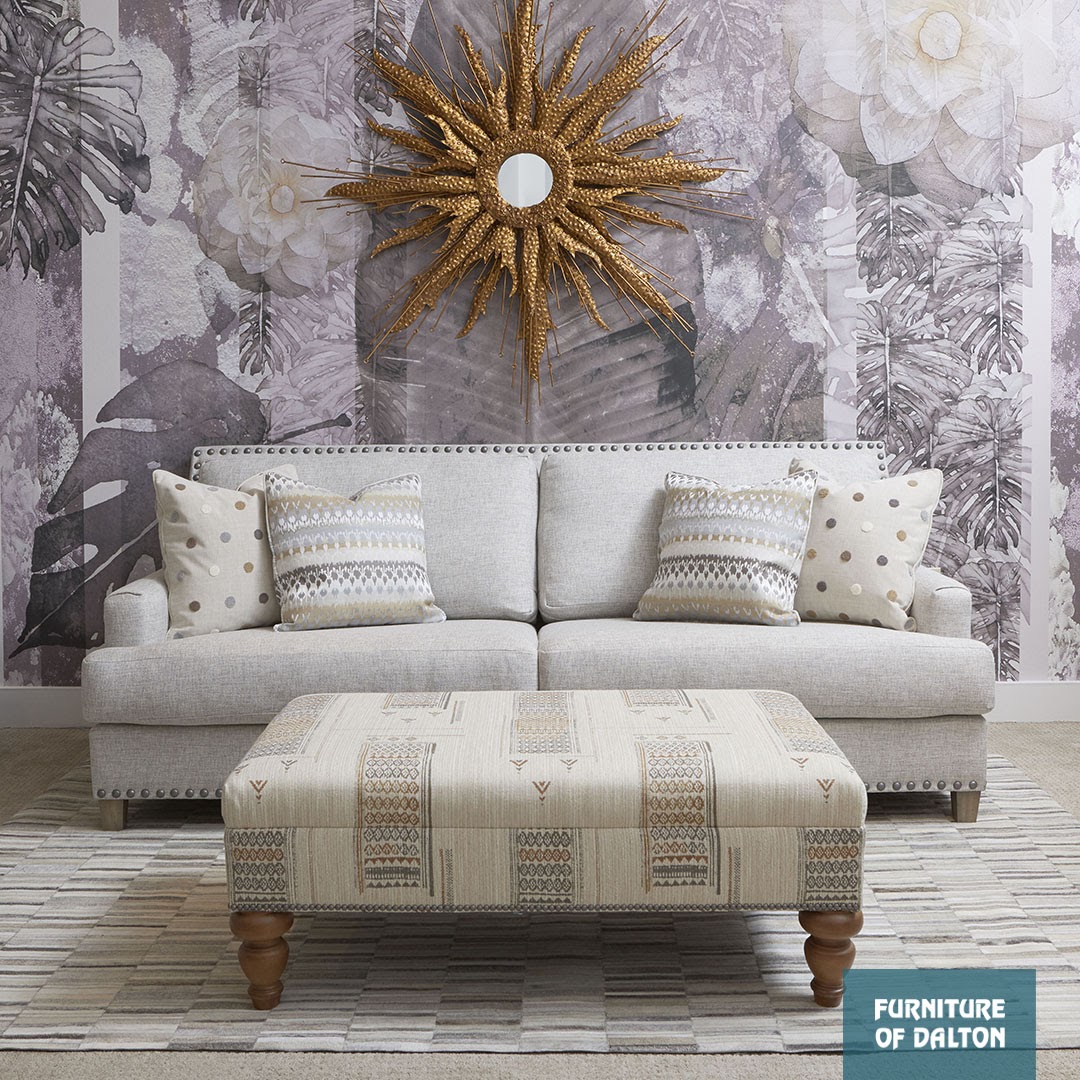 If you are loving one of these fun rug trends and considering refreshing your home for fall, you are in luck! Furniture of Dalton's Last Chance Rug Clearance Sale is happening in-store now. The sale runs from August 1-15 with savings of up to 70% off hundreds of designer rugs! We are open Monday-Saturday from 9 am - 6 pm. We are also open after hours by appointment, which you can schedule on Facebook or by giving us a call at (800) 262-3132. We look forward to helping you create the design aesthetic you have been dreaming of with a gorgeous new rug at a great price!