Summer Decorating Ideas
Furniture from Furniture of Dalton – (Ashley's Halima Trays: https://www.furnitureofdalton.com/halima-tan-tray-set-2-cn-a2000465/ )
Whether you're traveling for a vacation or lounging around the house, there's no denying that the beautiful summer season brings out our desire to relax, unwind, and enjoy everything the sunshine and warmth have to offer. Following a few savvy decorating cues can not only give your home a fun design refresh but also enhance your favorite spaces with a feel that is perfectly in sync with the forthcoming months!
Maybe you want your living room or family room to provide similar comfort to your favorite beachy hotel or summer destination. Perhaps you want your backyard to become a stylish outdoor retreat that nobody ever wants to leave! From delicious summer cookouts to fun activities by the pool, here are some of our favorite summer decorating ideas that will help you capture the unforgettable spirit and enjoy every minute making cherished memories: 
Pops of Summer Color
After springtime showers and new plant life explode across our landscapes, summer becomes a vibrant mural of gorgeous color everywhere you turn. Bring these exciting bursts of summer color inside for a seasonal refresh full of energy and life. Start by lightening your light interior colors and darkening your dark interior colors for proper contrast that sets the perfect foundation and utilizes the longer days of natural light. Pull your white, cream, and sand textiles to the forefront, while adding darker grays and nautical blue where appropriate. Next, swap in brighter artwork, lampshades, pillows, vases, other accessories, and smaller furniture pieces for a quick makeover that exudes summer brilliance!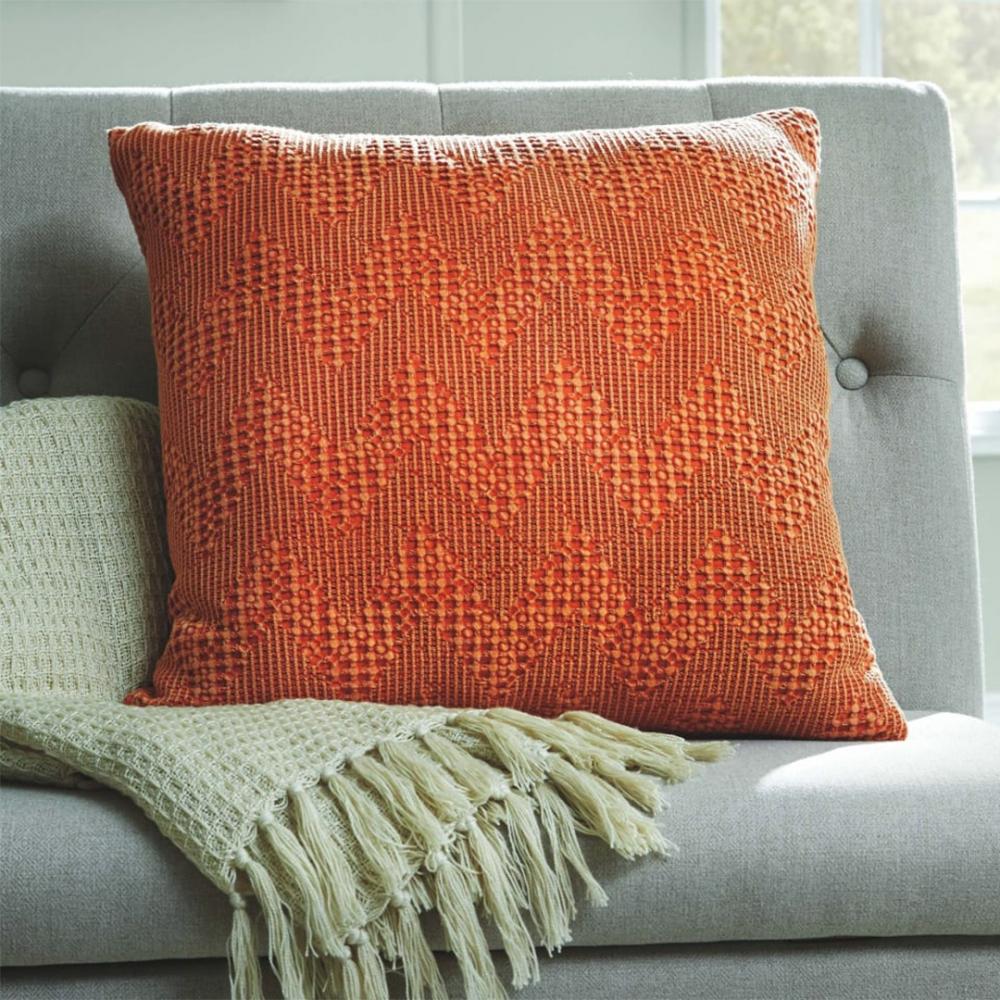 Ashley Furniture - Dunford Pillow: https://www.furnitureofdalton.com/dunford-rust-pillow-a1000875p/)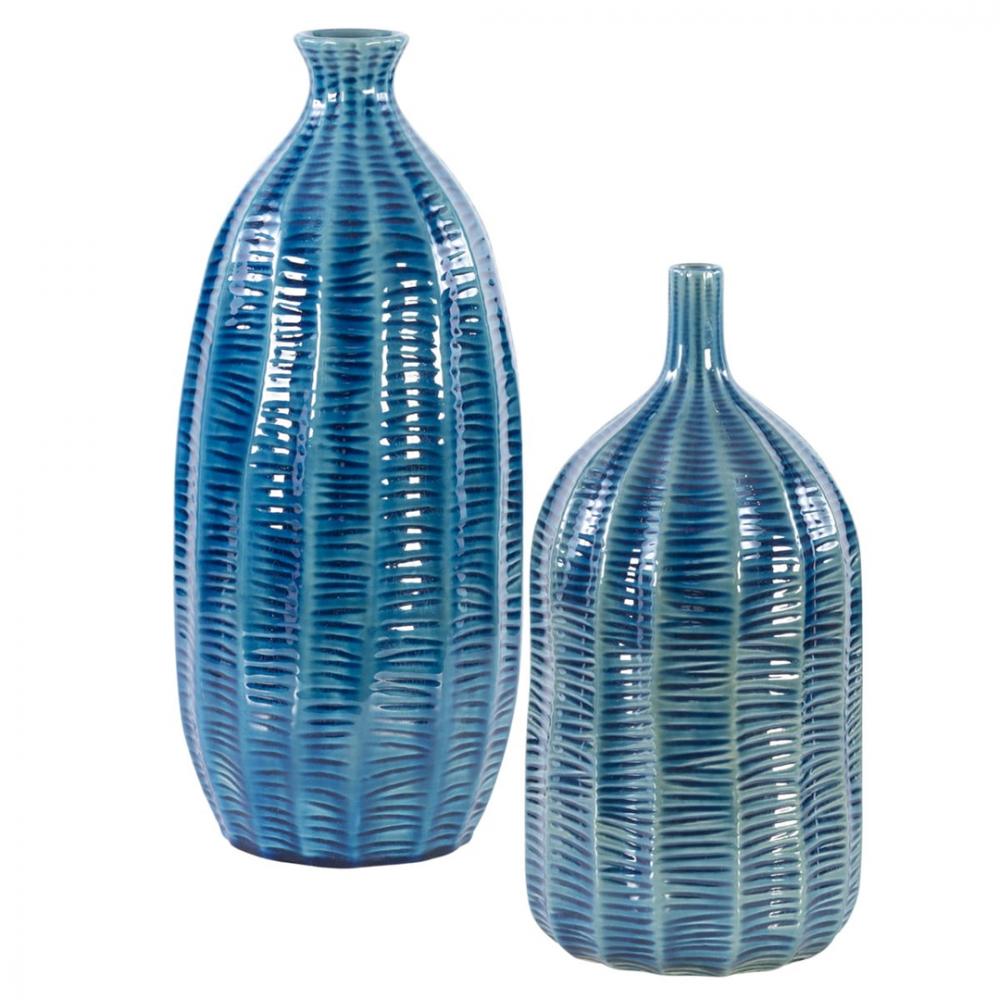 Uttermost Bixby Vases: https://www.furnitureofdalton.com/uttermost-bixby-blue-vases-s-2-17719/)
Summer Baskets 
Woven, natural textures and colors help create an ideal summer design aesthetic and baskets are the perfect storage organizers to use throughout the home to usher in the seasonal appeal. In your kitchen and dining room, woven baskets full of eye-catching fruit like oranges, bananas, or pears will connect to the outdoors while adding visual interest. Incorporating baskets full of shells in your bathrooms, bedrooms, or shelving in any room will lend plenty of beachside appeal. Consider using larger baskets to help keep beach gear, pool gear, and large, cushy towels managed throughout the summer fun.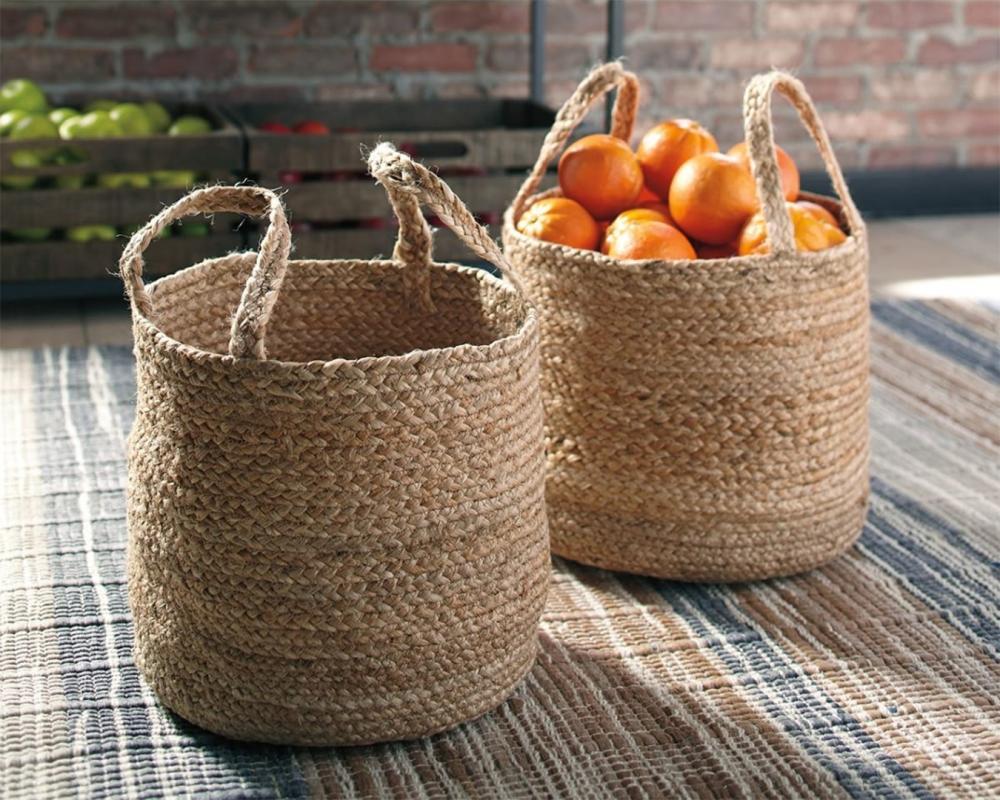 Ashley Furniture - Brayton Basket Set: https://www.furnitureofdalton.com/brayton-natural-basket-set-2-cn-a2000094/)
Tropical Summer Flourish
Floral motifs are timeless and refreshing no matter the season, but a summertime tropical plant theme can truly make your favorite spaces feel more exotic. Whether you prefer real flowers or faux florals in vases, tropical plants, or leaf patterns and artistic interpretations, add your favorite tropical plants and flowers for a bright, playful effect. In addition to eye-catching colors and patterns, consider soothing palms, palm tones, and patterns on rugs, pillows, and other decorative opportunities to bring in the natural beauty. If you have a bathroom that connects the home to a backyard pool, this is a particularly safe design space to indulge in all your tropical plant whims!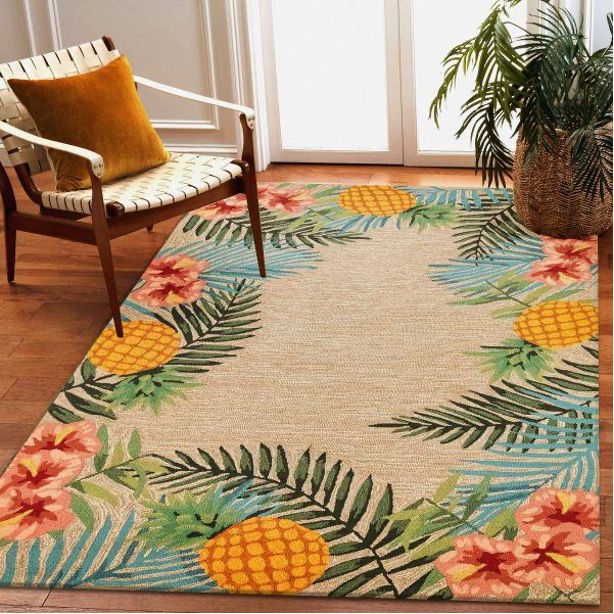 Liora Manne Area Rug: https://rugs.shop/en_us/liora-manne-ravella-tropical-natural-76-x-96-rvl71228012/)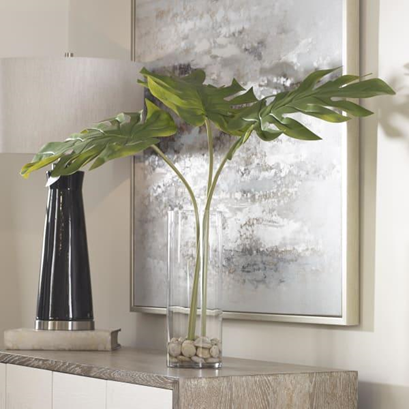 Uttermost Ibero Split Leaf Palm: https://www.furnitureofdalton.com/uttermost-ibero-split-leaf-palm-60181/)
Summer Patio Perfection
Without a doubt, summer is the perfect time to spend hours on the patio solo, with the immediate residents of your home, or entertaining friends. Weatherproof outdoor furniture and seating solutions are must-haves, and a weatherproof table and bar cart are excellent pieces to have on hand for fun memory-making! If you don't have the resources or the space for a full matching outdoor set, unify the look of your patio with a signature shade and purchase smaller pieces like a chair, rug, table, or pillows that can feature this central color. An artfully designed outdoor patio is the perfect place for summer reading, meals, and conversations that last until the stars come out.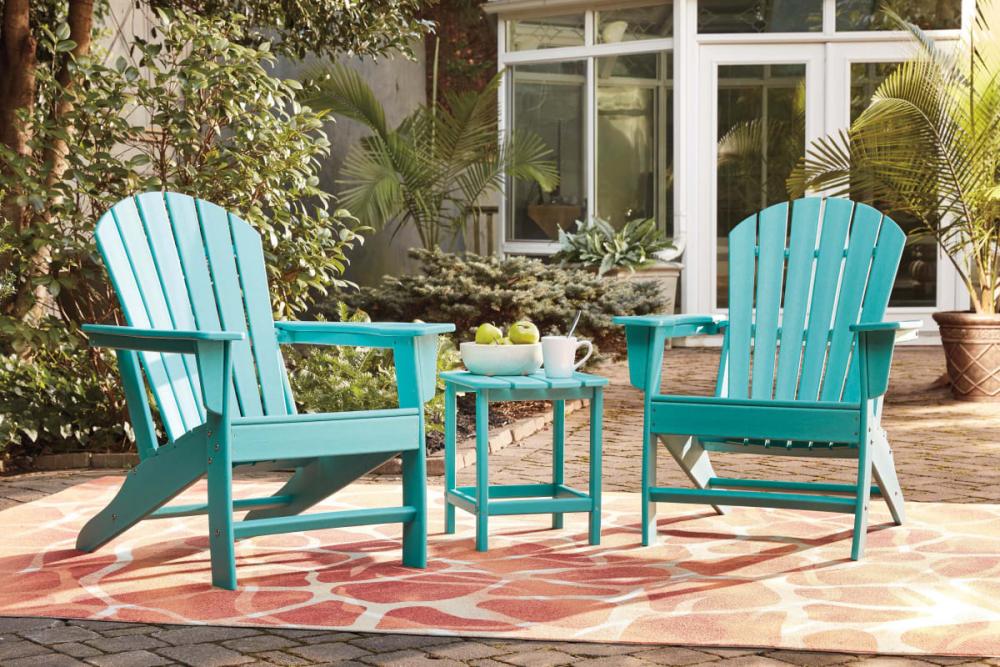 Ashley Furniture - Sundown Treasure Conversation Set: https://www.furnitureofdalton.com/sundown-treasure-turquoise-3-pc-conversation-set-p012-898-2-703/)
Summer Fire Pit
If the sizzling summer temperatures have you staying indoors throughout the long days, relaxing around a fire pit is the perfect way to enjoy the great outdoors after the sun sets and the cool night air is just right! A fire pit isn't some old campfire: you can decorate this outdoor area just as you would any other chic space. Charming fire pit sets or outdoor benches will provide attractive seating for you and your guests. Add potted plants and weather-friendly rugs and pillows with bold shades and patterns for resort-like appeal. Check out our recent Fireplace Ideas for Your Backyard blog post for more ideas!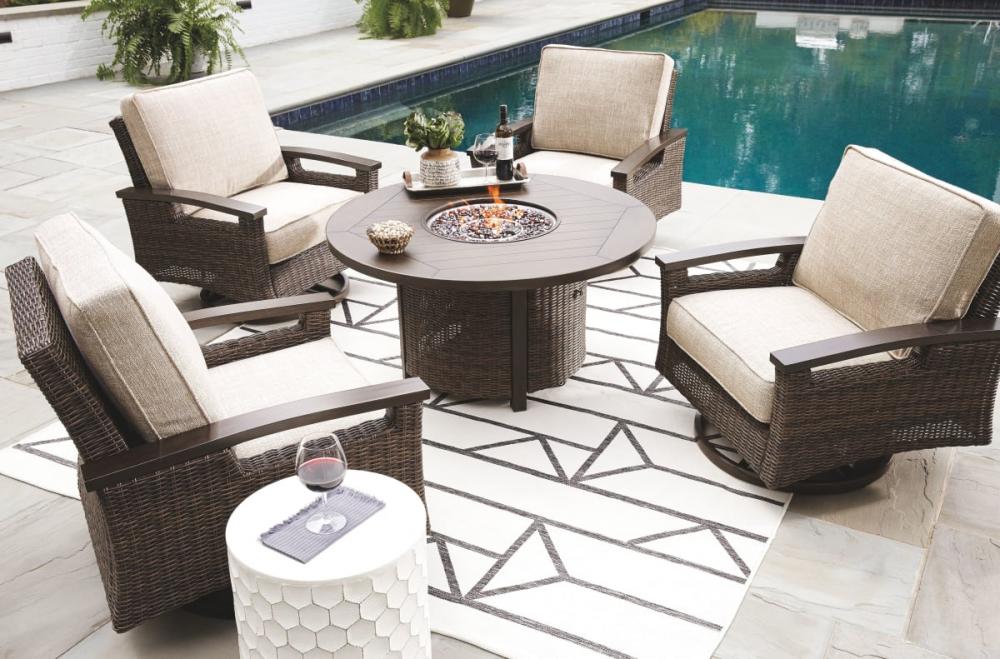 Ashley Furniture - Paradise Trail Conversation Set: https://www.furnitureofdalton.com/paradise-trail-medium-brown-5-pc-conversation-set-with-4-swivel-lounge-chairs-p750-776-821-4/)
Make sure to visit our Furniture of Dalton Pinterest, Facebook, and Instagram for more summer decorating ideas that will usher in the rejuvenating vibes. As you explore pieces for your interior and exterior spaces, schedule an in-person or virtual design consultation so our experts can help you craft the perfect design refresh for the warmer months!