Fall Decorating Trends
Is there anything better than crisp mornings, changing leaves, pumpkin spice everything, and decorating your home for fall? After pool-filled days in the hot, hot sun, nothing refreshes your mind and soul quite like sprucing up your home and filling it with the sights and smells of autumn. If you are looking to change out your living room throw pillows for a fun fall color palette, refresh your bedding for fall, or change out your rug, we have rounded up some fun ways to infuse your home with the latest fall trends.
Table of Contents
Fall Front Porch Decor
Decorating Your Living Room for Fall
Updating Your Bedroom for Fall
Updating Your Dining Room for Fall
Decorating Your Outdoor Space for Fall
Fall Front Porch Decor
Welcome guests with a cozy and warm fall front porch complete with all of the season's staples. If you have a smaller front porch, maximize the impact of your space by adding a few mums in complementary colors like orange and yellow mixed with varying sizes of pumpkins. If you have a larger porch, fill the space with larger items like planters on either side of the door filled with a seasonal arrangement. Add fall blankets and outdoor pillows to rocking chairs or benches to give guests a place to sit. No matter what size porch you have, you can always add a cute fall wreath to instantly transform your entryway into a fall retreat.
Decorating Your Living Room for Fall
The living room is one of the main gathering spaces for your family and guests, so it is worth refreshing for the new season. A few simple swaps are easy to make. Update your throw pillows in a fun, fall color palette to bring the colors of fall into your home. Orange, brown, yellow, and green are perfect for fall decorating! Stick with some neutral-colored pillows for year-round decor and add in fun pops of color or fall patterns. Another easy way to decorate your living room for fall is by swapping out your area rugs. Go with a neutral color rug and build your space from there, or add in a more bold option with hints of gold and jewel tones for fall. Swap out lighter, summer throws for cozy fall throws. Not only is a cozy throw a super popular design trend, but it is also a great way to stay warm in the cold months ahead! Add some faux fall foliage or succulents along with some pumpkins to your coffee table for a natural pop of color. Complete the space with warm scents of vanilla, nutmeg, cinnamon, and apples with candles or oil diffusers.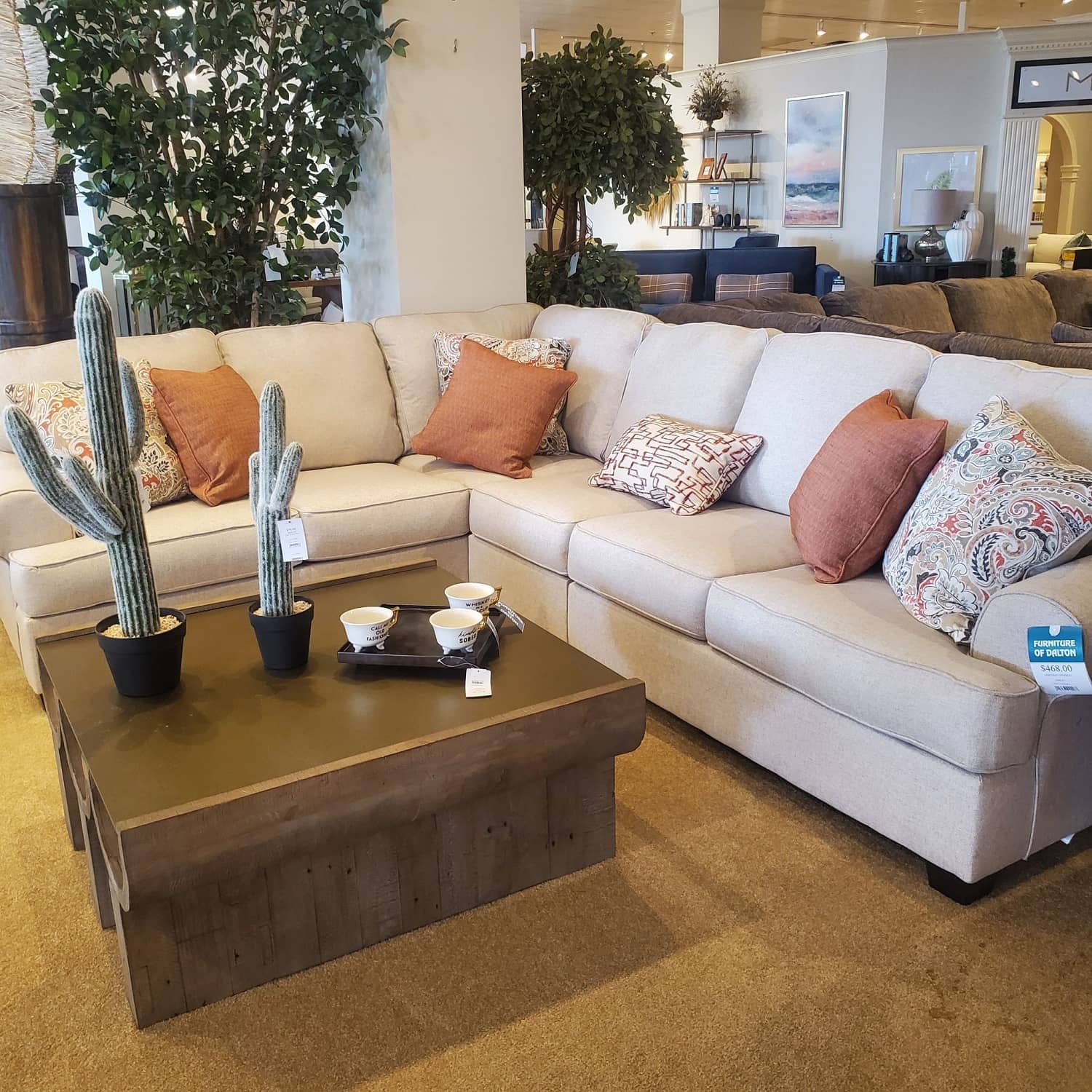 Updating Your Bedroom for Fall
Your bedroom is your sanctuary. It's the first place you wake up in the morning and the last place you lay down at night, so it is important to have fun decorating your bedroom for fall! Swap out your comforter for a fall color palette if you currently have something brighter for summer. If your bedding is more of a neutral, base color, changing out throw pillows for fall colors is a fun way to usher in the warm fall hues. Change out your sheets for a warmer material as the fall nights get chilly. You can also add fun artwork or wall signs that pay homage to fall as well as placing fall accessories like candles and pumpkins on dressers and vanities.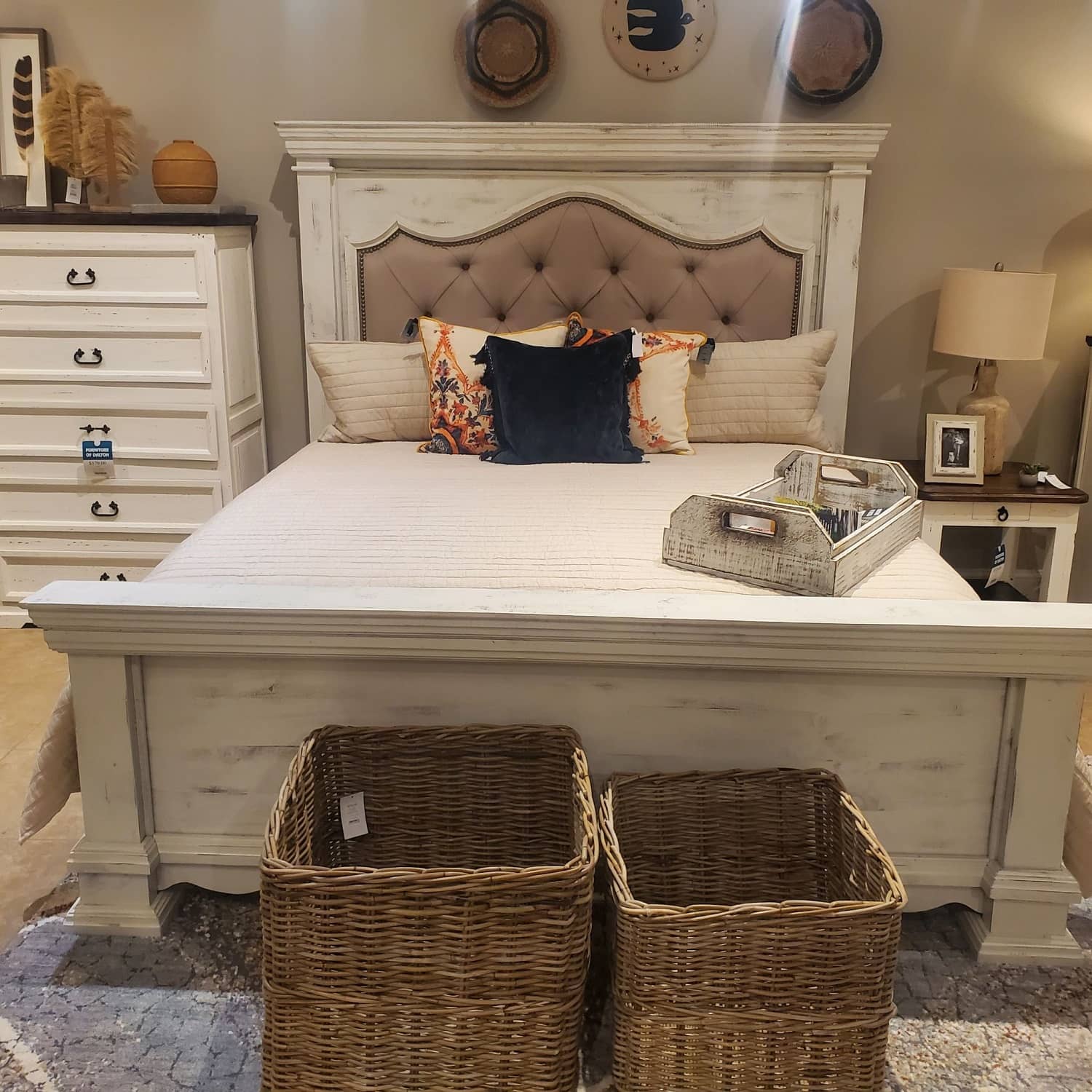 Updating Your Dining Room for Fall
The fall season brings with it gatherings for holidays, football games, and fun family get-togethers. Decorating your dining room for fall should be fun and simple. Make a fun tablescape by laying a burlap or linen runner down your dining table. Incorporate fall blooms like lilies, chrysanthemums, daisies, roses, and sunflowers, or clip branches from your trees and take advantage of the changing leaves. Use gold, cream, or wooden chargers for place settings and bring out your fall-colored servingware. Decorating your table with candles and pumpkins is a great way to make a statement that will last all season!
Decorating Your Outdoor Space for Fall
Being able to gather outside and enjoy the breeze is one of the best parts of fall! Set up an outdoor dining table complete with shatter-proof serving ware and fun lanterns with battery-powered candles in case there is a breeze. Add fall-colored outdoor pillows to your outdoor sofas and sectionals to compliment the changing colored leaves. Bring out blankets for guests to cozy up with when you gather around the firepit. String lights to create a fall ambiance that is perfect for dinners al fresco or watching fall football games.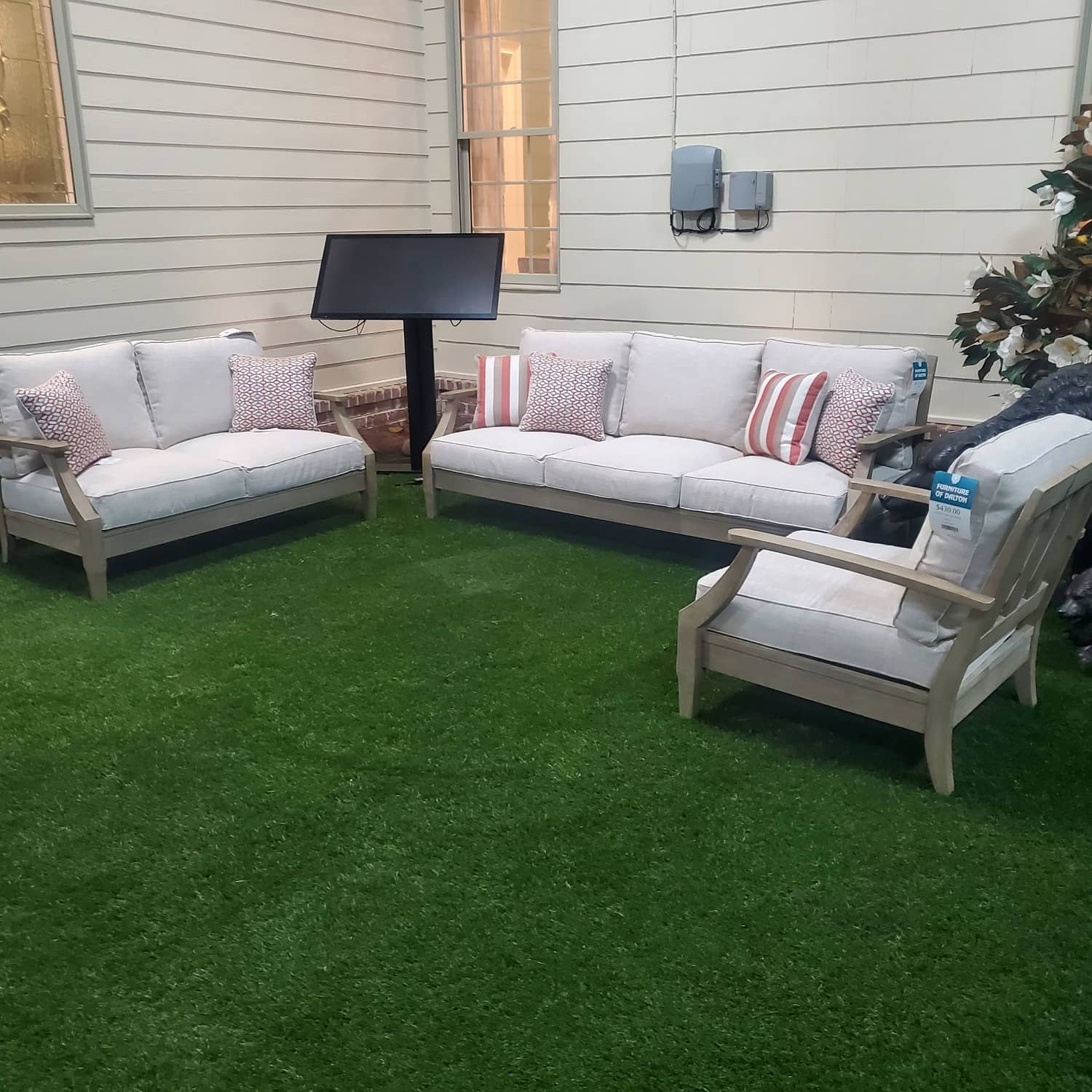 We hope you are feeling inspired to get your home ready for fall with these simple and easy fall decorating trends. If you are in need of new bedroom, living room, dining room, or outdoor furniture, Furniture of Dalton has a huge selection of in-stock furniture that you can take home to complete your space today! Schedule an in-person or virtual appointment to see all that we have to offer and narrow down your wish list. We also have over 18,000 items online that you can pick up at the store or have delivered!

Happy Fall!