Furniture Install: Belk-Gallant Apartments
If you have visited our Furniture of Dalton showroom before, then you might have passed the historical downtown Dalton landmark that is the Belk-Gallant department store on 307 South Hamilton Street!
Originally opened in 1941 as a Belk department store and currently listed on the National Register of Historic Places, Dalton's Barrett Properties has reopened the 20,000-square-foot Belk-Gallant building as an apartment complex that also includes 750 square feet of first-floor commercial space facing Hamilton Street.
Furniture of Dalton is proud to work with Girl Creative and other local businesses to fully furnish the apartments within the Belk-Gallant building! We provided hip, unique furnishing for each of the eighteen units.
"From product selection to delivery logistics, Carpets of Dalton helped make this large-scale project feel seamless," said Harper Carnes of Girl Creative, the designers behind the space.
"Our design called for 6 different room decor themes, and the vast array of offerings and brands represented at Carpets of Dalton allowed us to perfectly outfit all of the looks for Belk Gallant."
The Belk-Gallant building contains two 800-square-foot two-bedroom apartments and the rest 550-square-foot single-bedroom apartments. Along with fully furnished kitchens, these apartments also feature high ceilings to help create an open feel.
Furniture of Dalton's "white glove delivery" service provided and installed all the furniture for all units in 2 days, including setting up the beds, mattresses, sheets, and making sure all beds were made and photo-ready. As a one-stop-shop for selection, service, and installation, we aim to go above and beyond to help complete every project on time!
These rooms have been designed to appeal to a younger demographic with a mixture of modern, contemporary, and mid-century touches. Many of the pieces and artwork used are created by Four Hands Furniture, a high-quality furniture manufacturer that specializes in mid-century modern pieces that balance retro vibes with current trends to perfection.
The historical look of the Belk-Gallant building and the original flooring provide traditional, familiar warmth that's perfect for pops of color and pattern within the overall visual. With efficiency in mind, we made sure to incorporate clean lines and minimalistic pieces that will help to visually maximize the space in every room without overwhelming or cluttering the feel!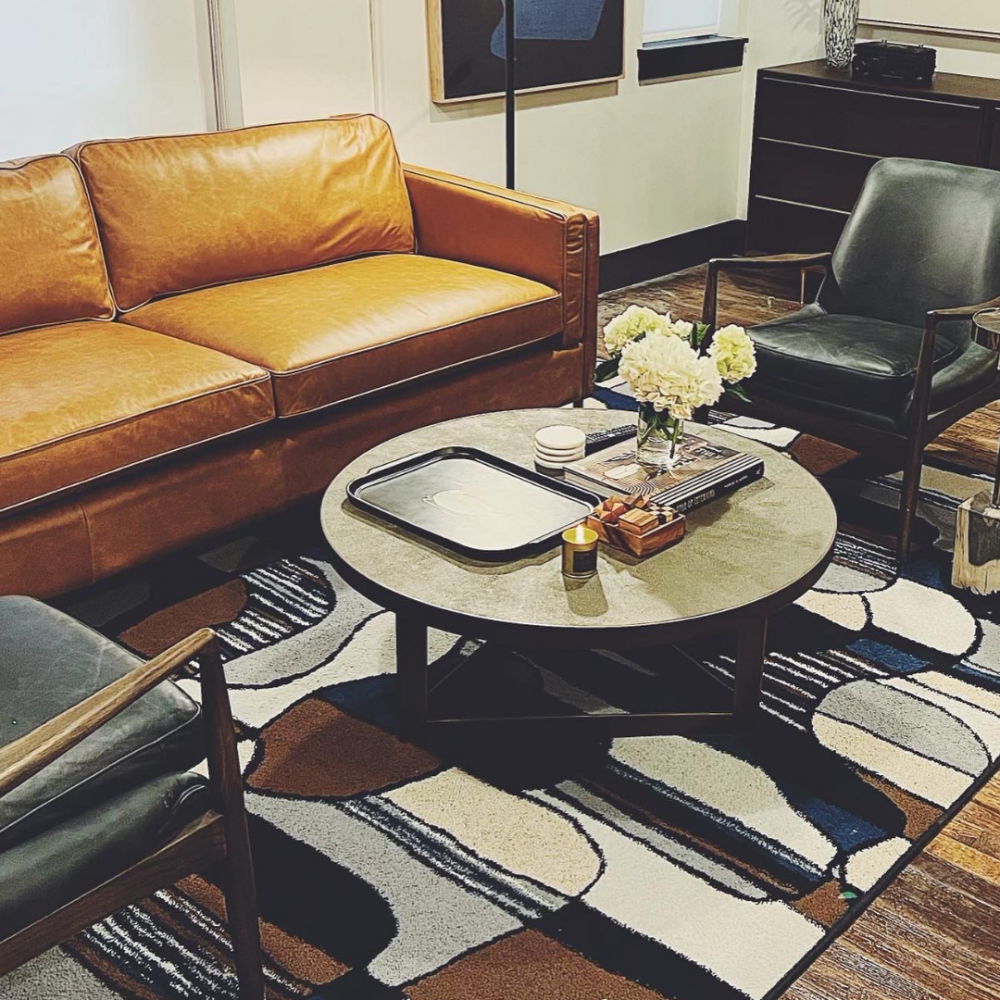 Shaw Industries is currently leasing all of the apartments as housing for trainees and aims to attract top talent from across the nation with fully furnished apartments that are competitive with larger markets.
This goal made our furniture selection process a key point of consideration: We aimed to make the apartments feel grown-up, classic but not outdated, professional, and fresh.
These apartments, the walkability of downtown Dalton, and the many amenities it has to offer for dining, shopping, and the welcoming community of Greater Dalton, will combine to create an experience that is often found in bigger cities!
Wouldn't you enjoy being able to walk from your home to fun, local places like Burr Park, Cherokee Brewing and Pizza, Dalton Brewing, and Crescent City Tavern?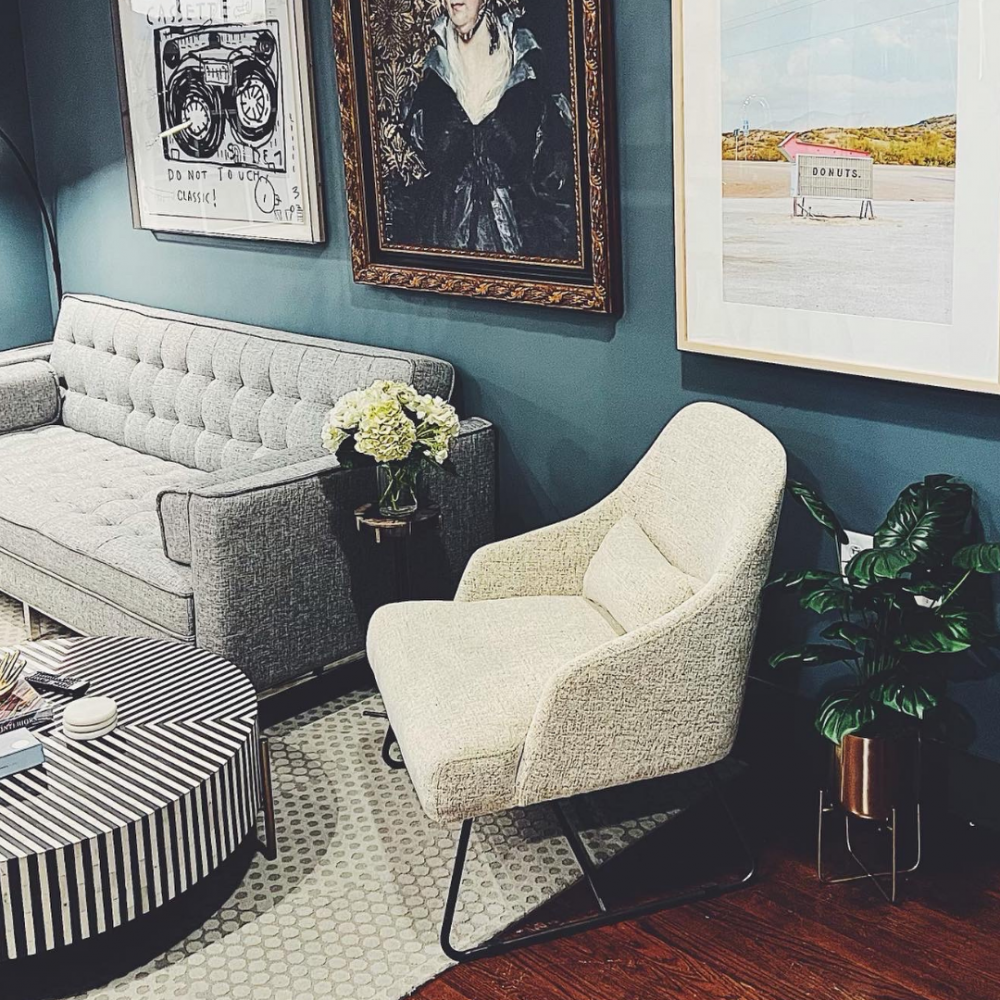 In renovating the historic Belk-Gallant building, Barrett Properties also went to great lengths to recreate the same size and design of the original Belk-Gallant Co. sign in front of the building. These restoration efforts preserve the unique charm of our city while adding vibrancy and energy to downtown Dalton!
"Furniture of Dalton is proud to support the revitalization of our local community in Dalton. Working on the Belk Gallant project has been such a fun undertaking and we are excited for the tenants of the apartments to call downtown Dalton home," adds Bella Peeples, Purchaser at Furniture of Dalton.
Whether you're furnishing a cool downtown apartment or a residential household, reach out to our experts to schedule an in-person or virtual design consultation. We would love to help you select furniture that captures your favorite décor style, needs, and budget throughout the home.