Furniture of Dalton Dream Home Living Room Backdrop
Carpets and Furniture of Dalton is doing a giveback giveaway to all of our amazing customers starting August 1-31. The "We're Worth the Drive" giveaway is going to be valid and active on both our Carpet and Furniture side. With a $500 minimum purchase you will receive a $50 gas card for coming to see us. Take advantage of this amazing giveaway and our 0% financing for 24 months we also have going on all month long!
Why Are We Worth the Drive?
Carpets and Furniture of Dalton is the destination that brings you home. Here at Furniture and Carpets of Dalton we offer a wide range of custom flooring, financing, cabinet/kitchen design, mattresses, rugs, home décor, furniture, and some much more!  We have hundreds of upholstery and leather options perfect for elevating your home or space with one-of-a-kind details, and a team of designers eager to help you every step of the way.  We are also a family owned and operated business. This makes coming to see us worth the drive when you can walk into our store and feel the difference we are ready to make for you and your space.
Wide Range of In-Stock Inventory
Our 120,000 square-foot showroom is located here in Dalton, GA, just an hour North of Atlanta, and a short drive to other parts of Georgia and Tennessee. Experience our substantial selection of in-stock quality furniture and flooring. We have different flooring options to pick from, and a large selection of Made in the USA inventory. We have a diverse selection of ceramic tile, hardwood, carpet, LVP, and turf made of different styles and colors. Here you will discover excellent value, high-quality furniture and flooring being provided with today's competitive marketplace. We guarantee we will be worth the drive!
Designers On Staff & In-Store
We take pride in knowing your home is your personal space. Whether you are updating a room, renovating your kitchen, or looking to create a personalized brand-new look, our designs are here to help you every step of the way with outstanding customer service. Our design team consists of several amazing designers with all different expertise to create the perfect experience for you and your needs. These designers have been in the business anywhere from 12-40 years with the best experience offered. Visit our website to schedule a one-on-one consultation and read about each amazing designer to find the best fit for you, and what you are looking for. You can find them under the "design consultation" tab on our website.
0% Financing for 24-months Available
One of the best things we offer here is our Financing program. We offer two options that allow you to buy what you love and pay for it over time without having to settle. On our website under the "Financing" tab select "Apply Now" under Wells Fargo or Kornerstone Credit to get started.
Wells Fargo: The Furniture of Dalton credit card is issued and approved by Wells Fargo, and this allows you to get your furniture today and pay over time. Read the Wells Fargo information on our website before applying to make sure this is the best option for you.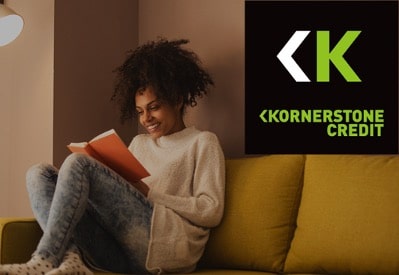 Kornerstone Credit : Kornerstone Credit offers a no credit check and finance approval for up to $5,000. Read over Kornerstone Credit information on our website before applying to make sure this is the best option for you.
Furniture of Dalton Dream Home:
One of the major things that sets us apart from most furniture stores, and makes us worth the drive is our 3,200 square foot dream home.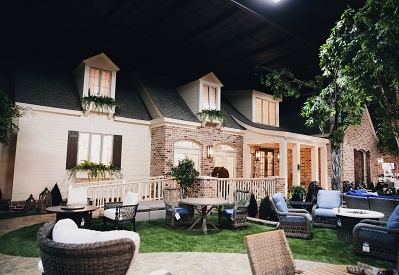 This is a real one-of-a-kind, full-size model home built originally in 1999 as a collaboration with American Home ShowPlace and the home experts at Southern Living magazine. The house is located in the back of our store on the Furniture side and is a total show stopper.
 Every 2 years the home is updated by the most talented designers with the latest and most up to date trends and looks in furniture, lighting, custom cabinets, accessories, area rugs, flooring and so much more. The most recent updates were done by designers Bella Peeples and Lilly Peeples who truly showcased their talent. They made the home modern, yet fully livable to fit needs of a busy family. These updated features showcase exceptional style in the foyer, living and dining room, kitchen, keeping room, powder room, study, hallway, master and boy/girl rooms, Jack and Jill bathroom, laundry room, and even a back porch outside area. Every item featured in the Dream Home can be purchased in-store and online under our "Dream Home" tab.