What is Mid Century Modern Decor?
Mid-century modern is a popular term in the design world used to refer to sleek and modern furniture with simplistic design and functional features. Whether it is a love for the clean lines and minimalistic nature of the furniture or the popular tv series, Madmen, mid-century modern home design is super trendy for a variety of reasons! It is fun, yet simple, and it is easy to incorporate into your home with both new and existing pieces. Here are a few of our favorite mid-century modern furniture pieces and tips for incorporating them into your home.
What is Mid-Century Modern Design?
Mid-century design refers to the time between the late 1940's and early 1960's during the post-World War II era and was trademarked by the use of wood, metals, glass, and other materials to create unique, streamlined pieces that often had a curved or geometric shape. The mid-century design was a rebellion against previously ornate design and rooms that were only used once a year and gave way to multifunctional pieces that were used daily.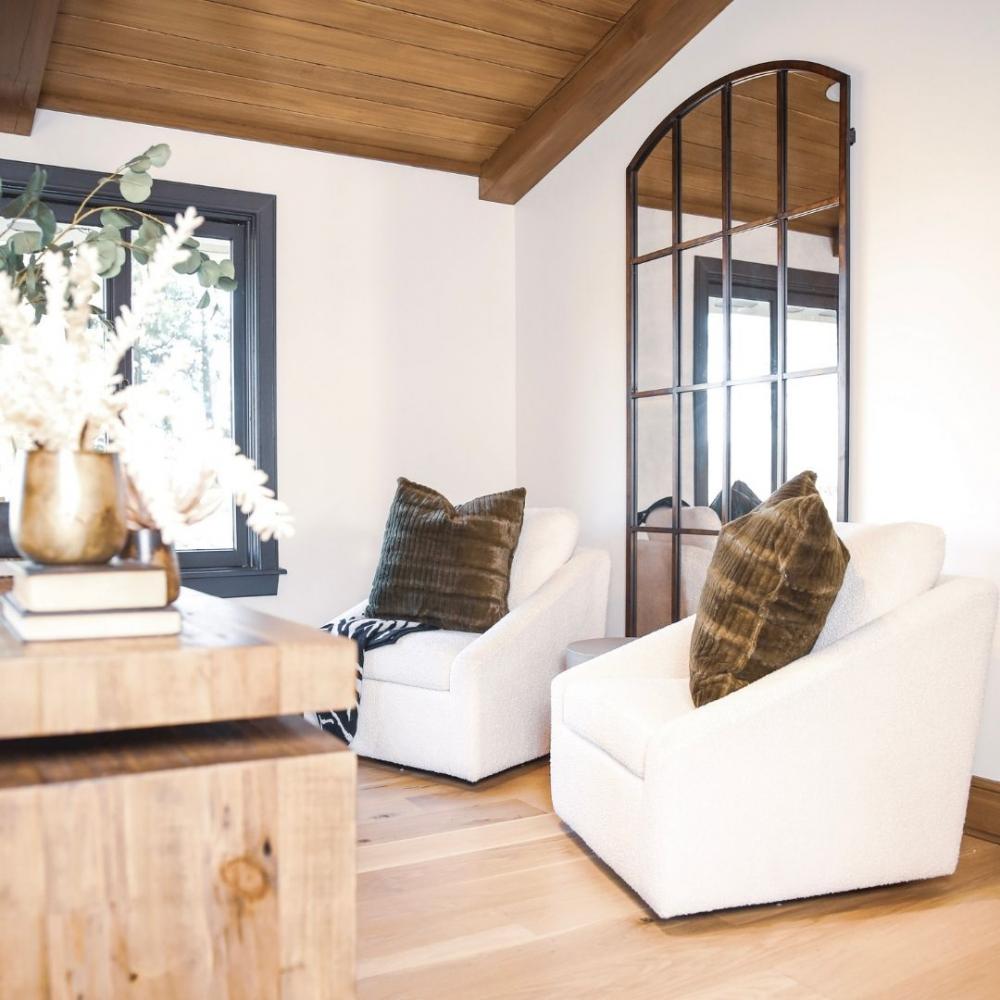 Furniture and Flooring from Carpets of Dalton and Furniture of Dalton in Customer Home
Key Elements
White Walls
When designing your mid-century modern space, we recommend starting with white or light-colored walls to accentuate the furniture. During the mid-century era, elements became more sculptural, and having white walls provided a blank canvas to help those elements pop. Of course, we also love a fun accent wall with pops of color or wood paneling which became popular during this time.
Sleek Sofa or Sectional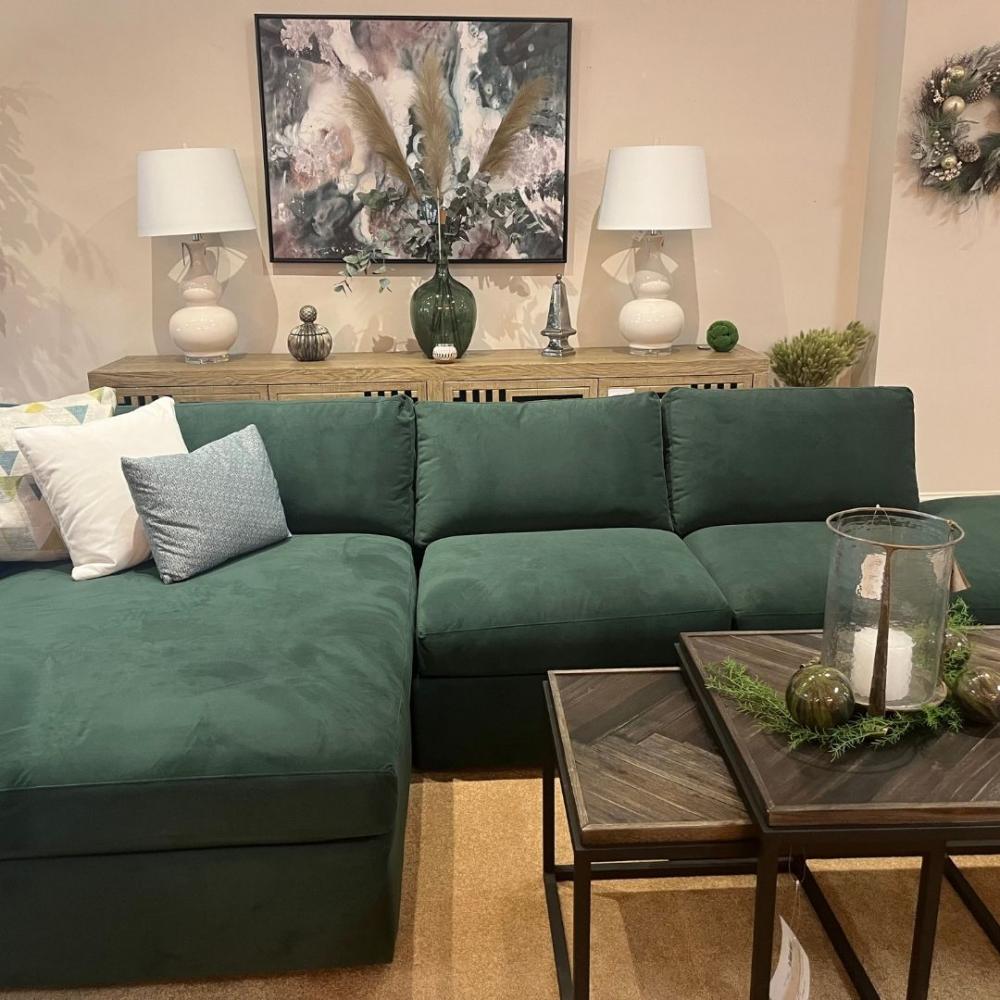 Every mid-century living room had a sofa but the defining characteristics of this focal piece were straight lines, low profile, and overall simplicity. When designing a mid-century modern living room, you can choose leather, velvet, or another fabric, but we suggest keeping it simple. We love this functional and customizable sectional from Jonathan Louis because of its low profile and clean lines that make it the perfect mid-century modern addition to your living room. Incorporate color and design in throw pillows and accents like wall art, coffee table decor, and rugs.
The Coffee Table
The coffee table became a staple during the mid-century area as the centerpiece for the living room. It was the perfect place to set drinks while socializing and mingling with friends or gathering with the family around the TV. The style of the mid-century coffee table is distinct with hairpin legs and sleek lines. You can also incorporate a more modern option like this round coffee table from Four Hands Furniture that mixes wood and metal which is a very popular mid-century modern design element.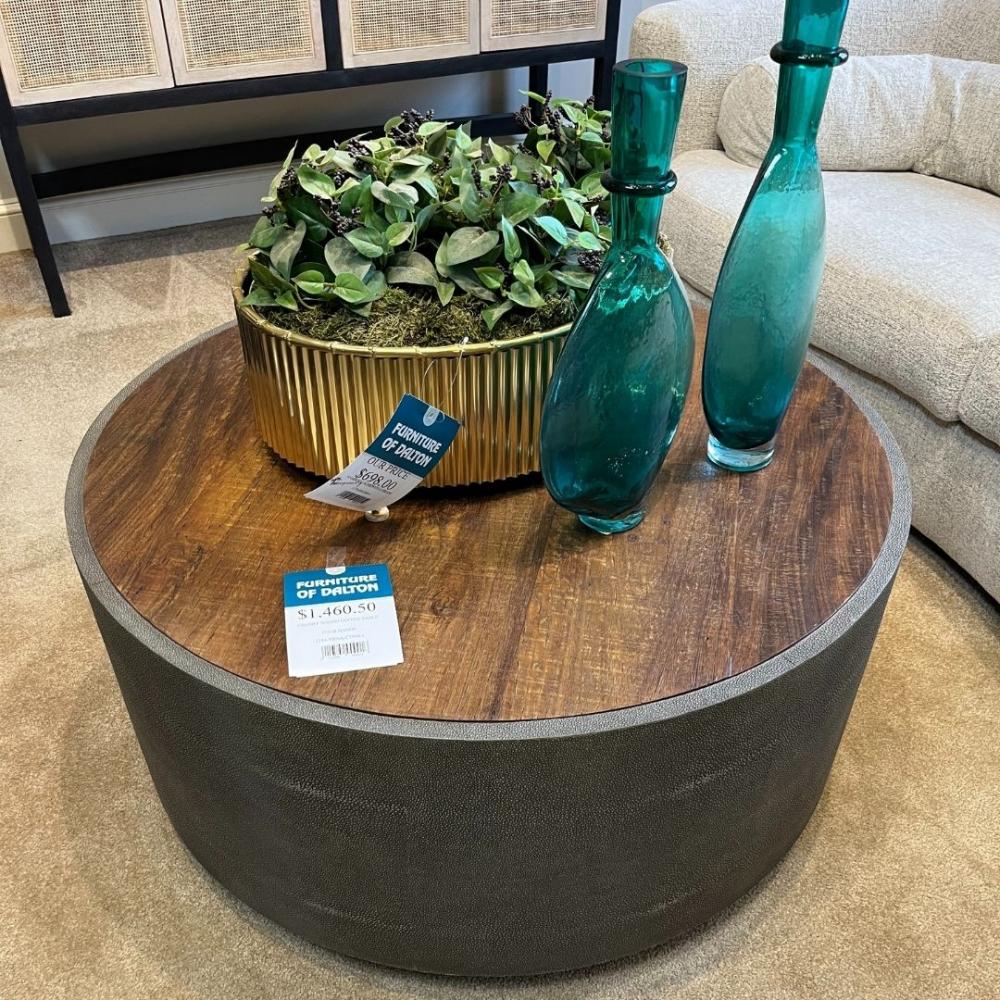 Bold Rugs and Accessories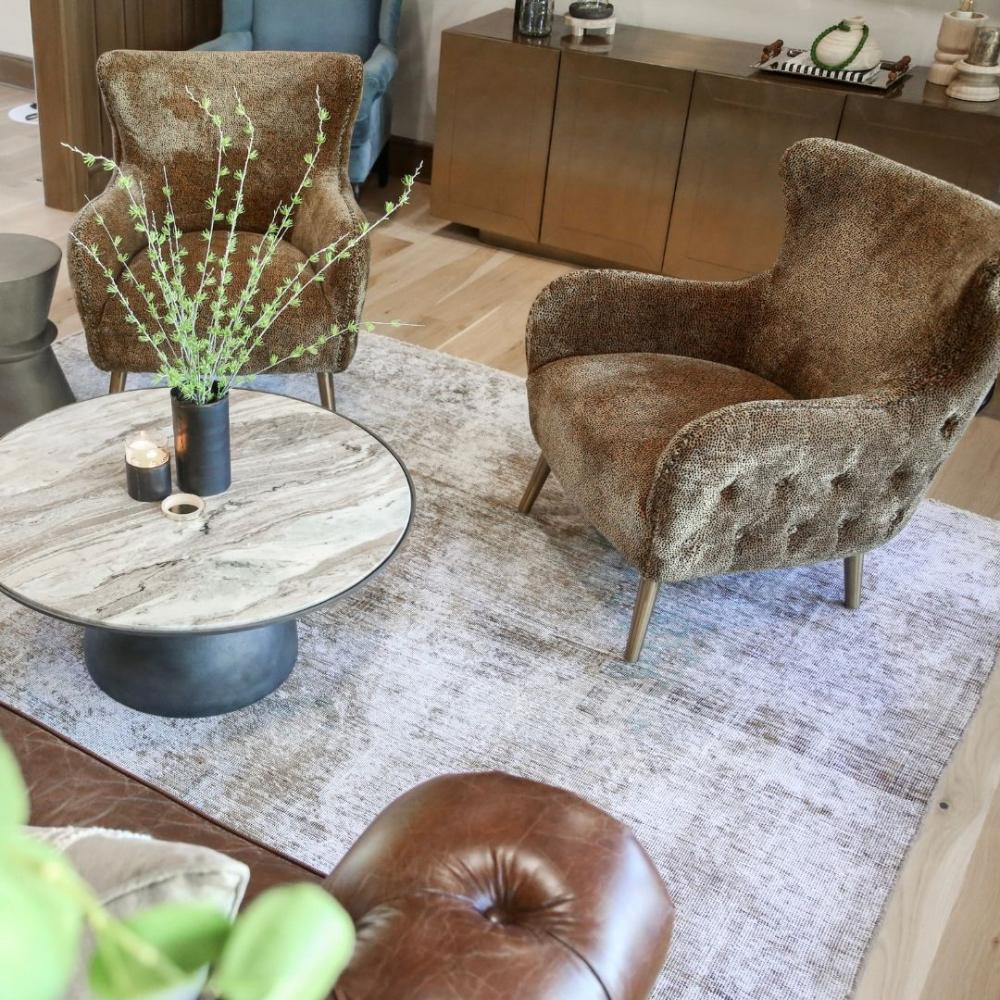 Furniture and Flooring from Carpets of Dalton and Furniture of Dalton in Customer Home
Mid-century modern home decor is unique in that it is simple yet bold. While many features are "less is more", accent pieces like rugs, mirrors, and accessories, are typically bold with fun colors and geometric shapes.
Light Fixtures
Furniture and Flooring from Carpets of Dalton and Furniture of Dalton in Customer Home
Mid-century modern light fixtures may be our favorite part of this design style! We love the classic Sputnik chandelier and retro Edison bulbs as well as fun floor lamps.
Bedroom
Furniture in a mid-century modern bedroom is simple and clean. Whether you choose a wooden or tufted bedframe, the key is to keep it minimal without ornate details. Nightstands and dressers typically feature flat panel doors, thin legs, and fun accents like these leather pulls from this Four Hands bedroom set.
Adding In Greenery
A prominent feature in mid-century modern design is incorporating nature. House plants are a great way to add greenery and a natural element to your space. This article shares several great mid-century modern house plants including Monstera, Fiddle Leaf Fig, and Snake Plant, all of which are easy to care for and provide a big impact in a room
If you love mid-century modern design like we do and want to figure out how to incorporate unique pieces into your home, schedule an in-person or virtual design consultation! Our expert designers can curate a selection of pieces based on your style and budget that will be functional and stylish. Also, be sure to check out our Pinterest board for more mid-century modern design inspiration, and follow us on Facebook and Instagram for more design tips.